Chemtrail Quick Facts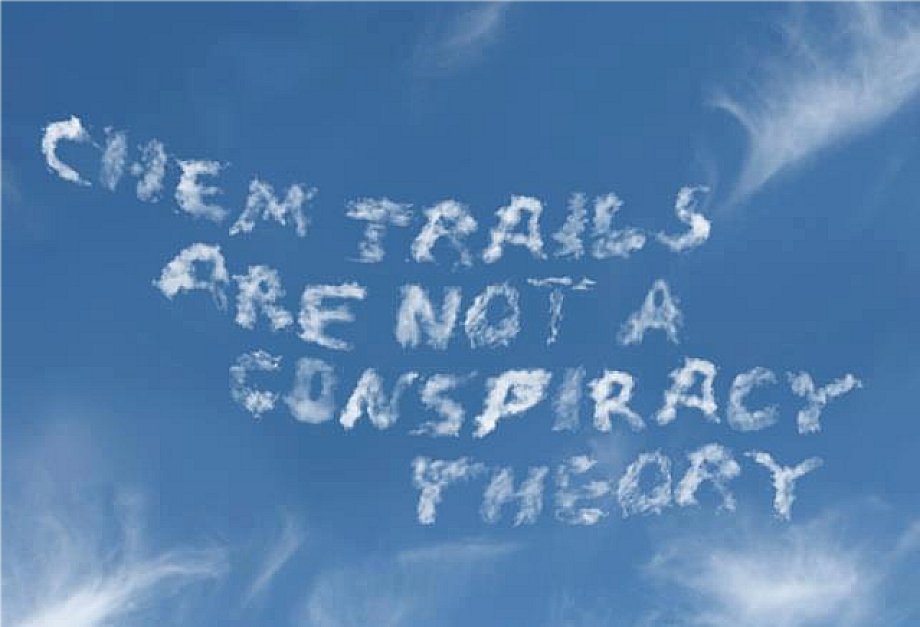 listed at http://www.stopsprayingcalifornia.com website
Ventura County, California, all 50 U. S. States, and ALL NATO countries are now being sprayed.
The American people are not being told when they will be sprayed next or why they are being sprayed.
Independent researchers and labs continue to show off-the-scale levels of toxic metals and poisons in the general population.
Someone is bioengineering our atmosphere and the air we breathe without our consent.
The U. S. population has been exposed to Chemtrail spraying for more than 10 years.
The first chemtrail spraying tests on U. S. cities were conducted in 1997.
Spraying biological and chemicals agents on U. S. Citizens is Illegal!
What Do Chemtrails Contain?
Independent tests across the U. S. have shown chemtrails to contain the following substances:
Aluminum (known to cause tinnitus)
Arsenic
Barium salts
Cadmium
Desiccated human blood cells
Ethylene dibromide
Lead
Magnesium
Mercury
Mold spores
Mycoplasma
Polymer fibers
Radio cesium
Sharp titanium shards
Submicron particles
Unidentified living bacteria
Uranium
And many other toxins
Short Term Effects of Chemtrails:
Allergies
Anxiety
Asthma
Brain Fog
Breathing difficulties (Unexplained)
Chronic sore or raspy throat
Dizziness
Ear aches
Eye and skin irritations
Flatulence (gas)
Flu-like symptoms
Headaches
Heat flashes
Itching (Unexplained)
Metallic taste in mouth
Nausea and Vomiting
Nose bleeds (Unexplained)
Panic attacks
Persistent coughing
Rashes (Unexplained)
Respiratory problems
Short term memory loss
Stomach aches
Suicidal thoughts
Tinnitus (short term ringing In the ears after spraying)
And many other symptoms
Long Term Effects of Chemtrails:
Acid Reflux
(ADHD) Attention Deficit Hyperactivity Disorder
Allergies
Alzheimer's Disease
Aluminum build up in Pineal Gland
Asthma
Autism (evidence links autism to mercury)
Autoimmune Diseases
Blood in the Urine
Borderline personality disorder
Cancer (linked to many types of cancers)
Chronic Fatigue
Constipation
Depression
Easy Bruising
Eye problems - * Nearsightedness & Farsightedness (by altering intraocular fluid eye
pressure)
Fibromyalgia
Floaters In the Eyes
Gastritis
Heart Arrhythmia (irregular heartbeat)
Heart Disease
High Cholesterol
Hypoglycemia
Hyperglycemia
Irritable Bowel Syndrome (IBS)
Insomnia
Learning Disabilities
Lung diseases
Lupus Erythematosus
Multiple Sclerosis
Oily Skin (Elevated DHT)
Parkinson's Disease
Rheumatoid Arthritis
Schizophrenia
Short-Term Memory Loss
Sleep Disorders
Spider Veins
Tinnitus (ringing in the ears – 700 million cases of Tinnitus reported worldwide)
White Coating on the Tongue
And many other symptoms
To learn more about how the Chemtrail Protection Star Team Program can help you and your family, schedule the First Time Caller Consultation with Alexandriah Stahr and request the First Time Caller Special.